Does digital coaching have the power to redefine the education system?
Soumya Thakur, INN/Madhya Pradesh
Twitter- @soumyaT38144281, @Infodeaofficial
Whenever we face sudden change, like a global pandemic, it can be difficult to adjust with tough times, especially if it is not your choice or your preference. The change happened within moments and had a profound effect on our lives, completely changing our realities and without too much time to prepare.
Amid Coronavirus, the healthcare organizations suggested people to practice social distancing. The government of all the affected countries implemented lockdowns. Due to this situation, the students are not able to go to school, college, or any other coaching classes. Learning is something that should not stop at any condition, especially when we have the facility to keep it going by using technology.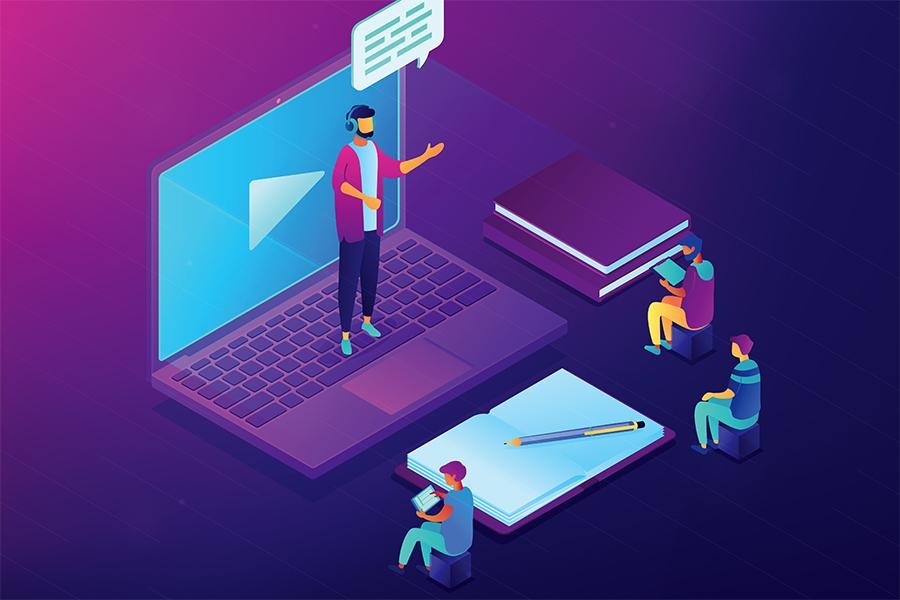 Technology and development are changing the world so rapidly that the formal education system cannot keep up. Daily we see millions of students taking educational loans and tons of professionals who are unhappy in disappointing careers. Recently we have seen a vast change in our life with the recent upturn of circumstances, people have realized that the practical elements they require in life such as Finance, entrepreneurship, health, fitness, handling failure are some issues that are not taught in our schools.
Today, the world is full of massive technological advancements, people realize that they can learn those skills, any time they want while sitting in the comfort of their homes. On the other part, online learning can be more effective in several ways. It develops the willingness to ask questions related to anything. One research shows that on average, students retain 25-60 percent more material when learning online compared to only 8-10 percent in a classroom.
eLearning lends itself well to mobile, which makes it practical for learners, but also social. Many program providers incorporate social and play elements into learning, allowing learners to interact with each other as they learn, keeping them motivated, and increasing their arrangement. eLearning is an agile, dynamic, and efficient way to learn, grow, gain knowledge and training. It is a new generation of online technology-based services that combines the best of different types of leadership development into one program or experience.