Amaravati – Art, tourism, and culture
Soumya Thakur, INN/Madhya Pradesh
Twitter- @soumyaT38144281, @Infodeaofficial
Amaravati is the capital city name of Andhra Pradesh, India. Amaravati provides many forms of entertainment and cultural arts. This includes the dance for Kuchipudi. Many dishes originate from this area, including spicy curries. Amaravati is envisioned to be the world-class capital, one where the dreams of millions of people will not just come together but also come to life. Amaravati is the same as the culture of Andhra Pradesh with state of art technologies, infrastructure, and talent that will provide for the aspirations of the state.
The Amravati school of art is notable for its influence not only in Indian but in south Asia as well. The Ajanta cave paintings are said to be the extension of the Amravati school. The present-day capital region includes the ancient Amaravati. The area has been ruled by the Mauryas, Satavahanas, Ikshvakus, Pallavas, Cholas, Delhi sultanate, Kshatriyas, Musunuri Nayaks, and Mughal Empire successively before the founding of the Nizam of Hyderabad in 1724. The residents of Amravati are mainly Telugu-speaking people along with some Urdu and other minorities. Telugu is the official language of the city. Hindus form a very large majority who live here but here are also Muslim, Christian, and Buddhist communities. Amaravati is a planned city on the banks of the river Krishna. The Satavahana dynasty ruled the region for four centuries. During this period Amaravati emerged as a major center of Buddhist art and culture. The Museum of Amaravati will fascinate you and their beauty will attract you towards them because they are just magnificent to witness.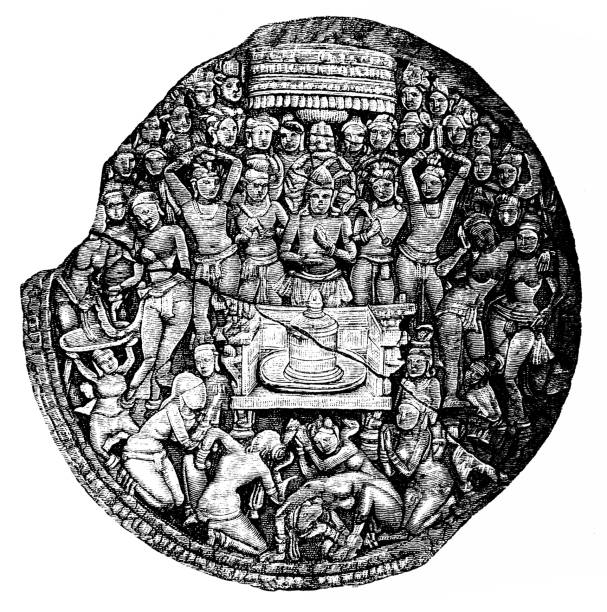 A visit to the Amaravati museum gives you an excellent opportunity to the superb collection of antiquities that have been collected from various Buddhist sites in Andhra Pradesh. When it comes to architecture, the name Amaravati at once recalls the splendor of the massive Buddhist stupa. Amaravati is known for its grand use of marble rather than bricks. Other than stupa Amaravati architecture is also prominently expressed in the Amareshvara temple. The single most prominent motif of Amaravati and its art is dharma.