HEALTH CARE WEARABLE DEVICES IS THE NEW TREND
Pranshi Ladha, INN/ Madhya Pradesh
@PranshiLadha, @Infodeaofficial
The wearable devices market has had a blast as the pandemic lifts revenue in well being checking and telecommuting. According to a research firm Strategy Analytics, "a record 527 million wearables were sold in 2020, up from 384 million in 2019."
Ear-worn gadgets, for example, earbuds, which can be utilized for phone calls and pay attention to music, represented almost 66% of worldwide wearable deals last year as individuals telecommuting redesigned their earphones for video calling. Wristwear like wellness trackers and smartwatches, which can record steps, the pulse and even oxygen levels, represented 36% of overall wearable deals, as individuals focused closer on their wellbeing during the pandemic and exercise moved outside since fitness centres were shut in numerous spots.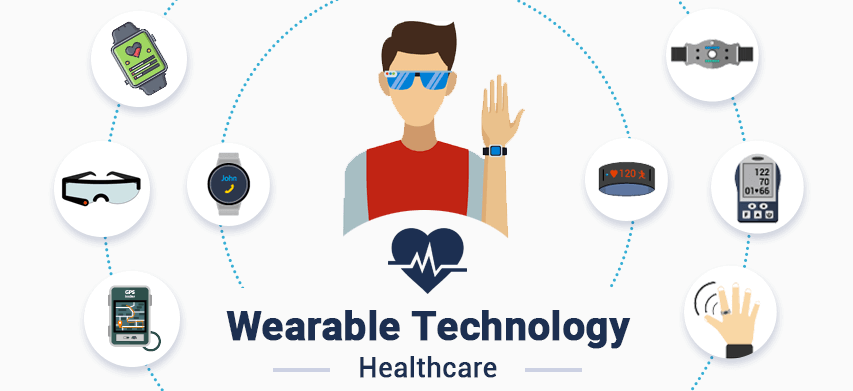 Be it earphones installed in beautiful earrings, a smartwatch that measures body temperatures or chargeable air purifier masks, was the first occasion when that worldwide wearable deals bested a large portion of a billion and experts anticipate that the trend should proceed, with the firm gauging the gadgets will overwhelm cell phone deals before the decade's over.
One such wearable which is recently the gossip of the market is LG PuriCare Wearable Air Purifier. The PuriCare Wearable Air Purifier utilizes a couple of HEPA replaceable channels very like the filters utilized in the organization's home air purifier items. It additionally comes combined with battery-controlled fans that are professed to help clients relax. The air purifier veil likewise incorporates sensors that identify when a client takes in or out and changes the fans' paces in like manner so the client doesn't confront issues in breathing with the mask on. The mask likewise incorporates UV-LED lights that kill harmful germs. The LG ThinQ portable application tells the client when the channels should be substituted for top performance. The application is accessible on both Android and iOS. LG claims that each segment of the veil is replaceable and recyclable. The PuriCare Wearable Air Purifier comes loaded with an 820mAh battery that works for eight hours in low-power mode and two hours in high power mode.
This is the first time LG has introduced a product like this in the market when the entire world is escaping death through a mask. However, LG has not yet claimed anywhere that the wearable can avoid COVID.