PATNA: THE OLDEST CITY IN INDIA
Megha Budhouliya, INN/Madhya Pradesh

@Meghabudhouliya ,@Infodeaofficial
Patna is the capital of Bihar, India that has situated near the bank of the River Ganges. It is one of the oldest living cities not only in India but in the whole world. Patna acquires its name from the word Pattan, which means Port in the Sanskrit language. The city is a symbol of patriotism since ancient times that uphold it to the present time as well. It had ruled by diverse efficacious dynasties. It was the fortress of antagonist and valorous Rajas. The city has also played a pivotal role in the freedom movement of India. The Sadaqat Ashram, which has located here established by Mahatma Gandhi as the assemblage ground for several freedom warriors. The initial name of Patna is Pataliputra or Patalipattan and then later changed into Patna. Patna has a vibrant, memorable and, dynamic heritage and culture. Its heritage spans crossed over two millennia.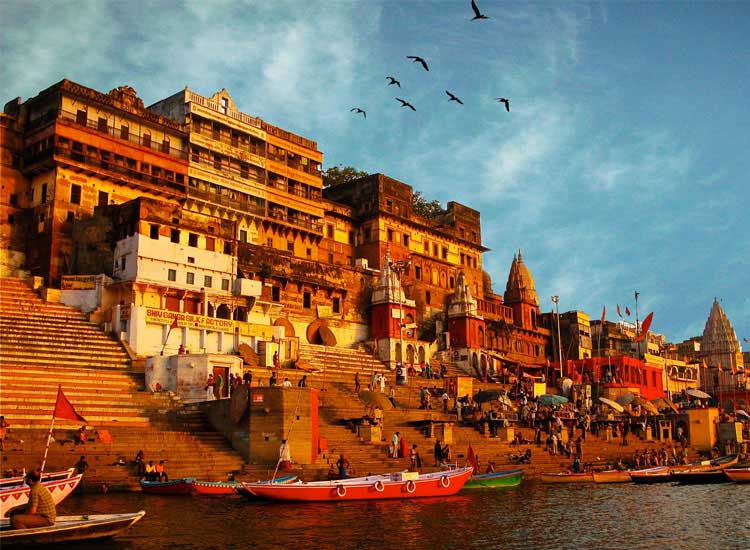 Patna has diversity in distinct religions that portray the discernment of India's attitude, which is "Unity in Diversity." Most of the majority of Patna are Hindus. In addition to that, Muslims, Christians, Buddhism, Jainism, and Sikhism have included too. Patna also instates the case of secularism like the other cities of India. Along with divergences in the cast, creed, and religion, Patna people live with a conception of unanimity and concord. Despite this, the people of Patna are very anecdotal and sheer by core. They are sophisticated in their culture & custom and spreading their sorcery to all edges of the city.
People of Patna perceive to be ethical and family-oriented, with an interpretation of collective family custom predominating in the most utmost parts. Hindi is the official language of the state. People speak along with the touch of a Bihari accent, which makes them more pleasant. Bhojpuri, Braj, Magahi, and Maithili are the other regional languages, which has broadly spoken here. There are some regional languages also widely spoken here Bhojpuri, raj, Magahi, and Maithili.
The cuisine is the most prominent element of culture & tradition. The diversity of Indian food has tremendous compliance in the whole world. Just like any other place Patna traditional & street food is very famous amongst the public. It's an amalgam of both Bengali and North Indian meals. People love to explore such a variety of exquisite dishes and desserts. Some of the popular food items of Patna are Litti Chokha, Khichadi, Pitta, Makhana, Dhuska, Kadhi Bari, Ghugni, Kafta, Patna Chaat, Samosa Chaat, Tikki Chaat, Dahi Chura Chini. Shahi Jhinga Masaledaar, Johor Waali Machhli, Jhinga Biryani, Seekh kababs, and Shammi kababs are also famous in Muslim domains. Without desserts, every traditional meal is incomplete. Sweets are like a convoy to the whole starter and main course. Various desserts delicacies are famous in Patna, such as Peda, Kalakand, Motichoor Ka Laddu, Anarsa, Kala Jamun, Khubi Ka Lai, Pua, Chena Murki, Laai, Sonpapdi, Balushahi, Halwa, Perukia, Chiwara, Sattu-Pani, Lassi, etc.
The artforms of Patna are very popular in India. People love handicrafts items that have made by the local people. It depicts the ancient heritages & customs of the city. Patna is also known for its peculiar paintings to form such as Madhubani & Mithila Paintings, Hand Painted Wall Hangings, Miniature Paintings on Leaves and Paper are entrancing the tradition and culture.
In Patna, copious of festivals are celebrating such as Sonepur Mela, Diwali, Holi, Durga Puja, Makar Sankranti, Maha Shivratri, Teej, Ram Navami, Raksha Bandhan, Janmashtami, Jitiya, Saraswati Puja, Chitra Gupta Puja, Pitrapaksha Mela, Kartik Purnima, Gurupurab, Buddha Purnima, Paryushan, Mahavir Jayanti, Muharram, Bakri Eid, Eid, Christmas, Patna Film Festival, Food Festivals, etc. Apart from them, the most popular and traditional festival of Patna is CHHATH PUJA. It is also known as 'Aastha ka Mahaparv.' This festival has dedicated to the Lord Surya, who nurtures the earth by his grace and sun rays.
Patna is an antique city and has lots of historical monuments and galleries that portray the old heritage of Patilputra along with its captivating architecture and sculptures. Some of the most visited historical places of Patna are Golghar, Ruins of Pataliputra, Nalanda Mahavihara, Khuda Baksh Oriental Public Library, Mahavir Mandir, Takht Sri Patna Sahib, Choti Dargah, Jain Temple, Patna Museum, Jalan Museum, etc.